Training Courses
RYA's internationally renowned training schemes for powerboaters, small craft leisure boaters, windsurfers and canal boaters towards confident and successful boating every year.
So whether your end goal is to spend more quality down time on the water, to travel, to compete, to work, or to advance your career.
:click below for courses.
Take courses online
Some RYA courses are available to be taken online, giving you the advantage of being able to study in your own time and at your own pace
As with all our courses, you will have an instructor on hand to help you if needed, All you need is access to the internet.
:Click Below for Courses
Special Courses
RYA's programme of one-day support courses enables you to expand your knowledge and skills in specialist areas. They are great as stand alone courses, but also complement courses in various practical training schemes.
Some courses, such as the Marine Radio Short Range Certificate, are a pre-requisite for higher qualifications such as the RYA Yachtmaster™ Offshore Certificate of Competence.
:Click Below for Courses
Offerta Speciale
    Mileage & Sextant Observation
Season "Summer Sextant"
Contact for further info.
DAY SKIPPER / COASTAL SKIPPER,
YACHTMASTER SHOREBASED
Corso di due fine settimana
17>19 GEN e 24> 26 GEN
Corso di una settimana
Dal 20 Al 26 Gennaio
Offerta Speciale
  SRC VHF Radio Online Course
& Lifetime Licence

YACHTMASTER OFFSHORE
Corso di preparazione esami
5 Giorni in mare
OGNI TERZA SETTIMANA DEL MESE!
DAY SKIPPER & COMPETENT CREW 08 FEB > 12 FEB Shorebased courses 13 FEB > 14 FEB SHORE BASED EXAMS 15 FEB > 19 FEB Afloat Courses 14 DEC > 22 DEC Afloat courses and EXAMS
YACHTMASTER EXAM PREPARATION 08 FEB > 12 FEB Shorebased courses 15 FEB > 19 FEB Afloat Courses 19 FEB > 23 FEB Afloat courses and EXAMS
SRC EXAMS EVERY SECOND SATURDAY OF THE MONTH
JANUARY 2021 2ND WEEK THEORY COURSE 3RD WEEK PRACTICAL COURSE 4TH WEEK EXAM SESSION
"Ogni ragazzo sano e robusto, con dentro un'anima sana e robusta, ammattisce prima o poi dalla voglia di imbarcarsi" (H. Melville, "Moby Dick")
La Tecnomar.net Yachting School Centre, riconosciuta dalla RYA, creata da Giulio Cesare Giua, Carlo Iodice e Luca De Longis è attiva in Italia dal 2011.
La Royal Yachting Association (RYA) è un ente governativo del Regno Unito, membro della Federazione Mondiale della Vela (Isaf), che promuove i diversi aspetti della disciplina velica e degli sport acquatici. Tra i suoi compiti c'è quello di diffondere l'arte della navigazione e di certificare le conoscenze e l'esperienza di chi va per mare. I corsi teorici e pratici si svolgono in circa 1.500 centri RYA in tutte le parti del mondo e ogni anno più di 165.000 persone conseguono un Certificato RYA. Lo Yachtmaster è un'attestazione della capacità di assumere il comando e condurre un'unità a vela e a motore secondo parametri di efficienza e sicurezza; è un attestato che viene riconosciuto e stimato internazionalmente a chi, tramite approfonditi esami sia teorici che pratici, dimostra di possedere determinate competenze nell'ambito della navigazione. I corsi e gli esami sono svolti presso le nostre strutture da istruttori e esaminatori RYA/MCA (Maritime Coastguard Agency)
Sono aperte le iscrizioni per i corsi RYA
I corsi hanno cadenza mensile, con esami a fine mese.

RYA NEWS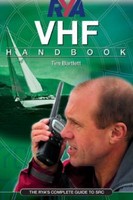 Corso SRC VHF Radio Online ll corso permette di accedere all'esame per conseguire lo Short Range Certificate, che e' la qualifica minima ai termini di legge per adoperare la strumentazione VHF Digital Selective Calling (DSC). Le normative nazionali ed internazionali prescrivono che ogni…