Training Courses
RYA's internationally renowned training schemes for powerboaters, small craft leisure boaters, windsurfers and canal boaters towards confident and successful boating every year.
So whether your end goal is to spend more quality down time on the water, to travel, to compete, to work, or to advance your career.
:click below for courses.
Take courses online
Some RYA courses are available to be taken online, giving you the advantage of being able to study in your own time and at your own pace
As with all our courses, you will have an instructor on hand to help you if needed, All you need is access to the internet.
:Click Below for Courses
Special Courses
RYA's programme of one-day support courses enables you to expand your knowledge and skills in specialist areas. They are great as stand alone courses, but also complement courses in various practical training schemes.
Some courses, such as the Marine Radio Short Range Certificate, are a pre-requisite for higher qualifications such as the RYA Yachtmaster™ Offshore Certificate of Competence.
:Click Below for Courses
Special Offer
    Mileage & Sextant Observation
Season "Summer Sextant"
Contact for further info.
DAY SKIPPER / COASTAL SKIPPER,
YACHTMASTER SHOREBASED
Two weekend course
17>19 JAN & 24>26 JAN
OR
One week course from 20>26 JAN
Special Offer
  SRC VHF Radio Online Course
& Lifetime Licence

YACHTMASTER
exam preparation course
5 Days at sea
From 17 To 22 FEBRUARY
DAY SKIPPER & COMPETENT CREW 08 FEB > 12 FEB Shorebased courses 13 FEB > 14 FEB SHORE BASED EXAMS 15 FEB > 19 FEB Afloat Courses 14 DEC > 22 DEC Afloat courses and EXAMS
YACHTMASTER EXAM PREPARATION 08 FEB > 12 FEB Shorebased courses 15 FEB > 19 FEB Afloat Courses 19 FEB > 23 FEB Afloat courses and EXAMS
SRC EXAMS EVERY SECOND SATURDAY OF THE MONTH
JANUARY 2021 2ND WEEK THEORY COURSE 3RD WEEK PRACTICAL COURSE 4TH WEEK EXAM SESSION
"Every healthy and robust boy, with a healthy and robust soul inside, goes crazy with the desire to embark" (H. Melville, "Moby Dick")
The Tecnomar.net Yachting School Center, recognized by RYA, created by Giulio Cesare Giua, Carlo Iodice and Luca De Longis is active in Italy since 2011.
The Royal Yachting Association (RYA) is a government agency of the United Kingdom, a member of the World Sailing Federation (ISAF), which promotes the various aspects of sailing and water sports. His duties include spreading the art of navigation and certifying the knowledge and experience of those who go by sea. Theoretical and practical courses are held in around 1,500 RYA centers in all parts of the world and each year more than 165,000 people receive an RYA Certificate. The Yachtmaster is an attestation of the ability to take command and lead a sailing and motor unit according to parameters of efficiency and safety; is a certificate that is recognized and esteemed internationally to those who, through in-depth examinations, both theoretical and practical, prove to possess certain skills in the field of navigation. Courses and exams are held at our facilities by RYA / MCA instructors and examiners (Maritime Coastguard Agency)
Registration is open for RYA courses
The courses are monthly, with exams at the end of the month.

RYA NEWS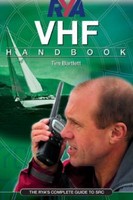 SRC VHF Radio Online Course Holding a VHF Radio Licence is a requirement if you are looking to Bareboat Charter or join flotilla sailing holiday in the future, so it's worth doing in advance of requiring it. Add this to your RYA Day…