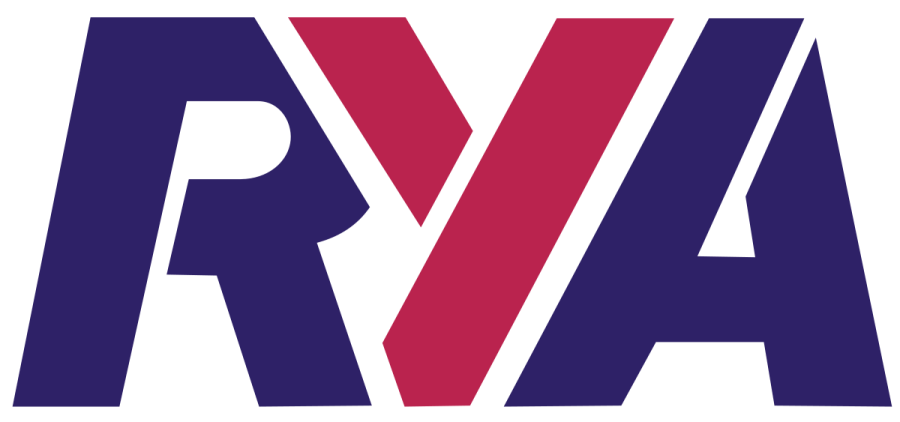 Special Courses
Diesel Engine
A one-day beginners' course to help you prevent and solve diesel engine failure.
Mechanical failure is the main cause of rescue call-outs to cruisers. Basic maintenance and engine care will help ensure that you are not part of this statistic.
Most engine problems can be avoided by taking simple precautions, and you don't need a detailed mechanical knowledge.
This course teaches you how your engine works, how to keep it healthy by using basic checks and maintenance procedures, and how to get it started again in the event of a breakdown.
Whether you sail a yacht with an auxiliary diesel engine or are a motor cruising enthusiast, this course could not just save you money, but one day could save your life.
Course topics include:
1. the principles of diesel engine operation
2. the systems and parts of the engine
3. fault finding
4. rectification of common problems
5. bleeding the fuel system
6. changing the impeller
7. routine maintenance
8. winter lay up procedures
First Aid
Our one-day course covers all the usual first aid subjects, but from a boating perspective. It is aimed at anyone who goes afloat, whether on inland waters, rivers, estuaries or on cross channel passages.
In a medical emergency, a little first aid knowledge and immediate action can save lives, especially in remote locations. This one-day course is designed to provide a working knowledge of first aid for people using small craft and to support skippers.
It fulfils the requirements for:
first aid training for vessels working up to area Category 2 under the Maritime and Coastguard Agency Codes of Practice for Small Vessels Operated Commercially;
first aid training needed by offshore racers subject to World Sailing's Offshore Special Regulation OSR 6.05.2;
the Health and Safety (First Aid) Regulations, 1981 for the purposes of Emergency First Aid at Work.The subjects specific to boating include:
the recovery position in a confined space
CPR, including the drowning protocol
cold shock and hypothermia from immersion and/or exposure
seasickness and dehydration
medical assistance or advice by VHF
helicopter rescue
helicopter rescue
Marine Radio (SRC)
The RYA Marine Radio Short Range Certificate (SRC) is the minimum qualification required to operate marine VHF radio equipment on a UK flagged vessel. This includes both fixed and handheld equipment with and without Digital Selective Calling (DSC). It is obtained by successfully completing an SRC exam conducted at an RYA Recognised Training Centre.
Most candidates are required to complete an RYA SRC course prior to taking the exam, therefore the majority of exams take place after marine radio SRC courses. When booking a SRC course the RYA training centre will give you details of the time and location for the exam.
The SRC course may be taken in a classroom or online through an RYA Recognised Training Centre. There is no age limit for taking the SRC course although exam candidates must be 16 years old on the day of the exam.
Course subjects include:
routine operation of marine VHF radio including Digital Selective Calling
the correct VHF channels (frequencies) to be used for each type of communication
distress, emergency and medical assistance procedures
ship to shore communication
practical use of Marine VHF DSC radios
Global Maritime Distress and Safety System (GMDSS)
Emergency Position Indicating Radio Beacons (EPIRB)
Search and Rescue Transponders (SART)
The exam
The exam is a combination of a written theory test and practical assessment in the use of Marine VHF DSC radios. Candidates must be 16 years or older on the day of the exam.
Professional Practices and Responsibilities
A compulsory online course for RYA Commercial Endorsement holders.
Who this course is for?
Each year approximately 4,500 people apply to the RYA for a commercial endorsement in order to use their RYA qualifications professionally as skipper or crew. You could be doing anything from delivering a new 35' yacht or driving a workboat with lifting and towing gear, to running a superyacht in the Med. Whatever your job is on board, in the commercial world you are a professional seafarer. As such, you are no different from the captain of a cruise liner – you have a duty of care to crew, passengers, and other water users, and you will be held to account if things go wrong.
The course is broken down into four modules:
Commercial environment– how you fit into the professional maritime world.
People– the importance of correct manning, keeping your skills up to date and the safe management of commercial vessels.
Vessel – the compulsory carriage and maintenance of safety equipment and how to create and implement risk control and operating procedures.
Purpose– making sure your vessel is suitable and legal for the work you are carrying out, your obligations in protecting the environment, appropriate planning and situational awareness.
Following the modules there is a mock assessment so you can check you are ready before moving on to the final graded online assessment.
We estimate users will take around 6 to 8 hours to work through the four course modules. The graded end of course assessment is split into two sections, totaling 2 ½ hours.
All new applicants for a commercially endorsed RYA Certificate of Competence must first pass the PPR course. Anyone renewing a commercially endorsed RYA Certificate of Competence must pass the PPR course prior to their next renewal date, if they haven't already done so.
Exemptions from this course
If you hold an MCA Deck Officer's Certificate of Competence as Officer of the Watch or above, Master 200* or Master 500 you do not need to take the PPR course. Please send a copy of your MCA certificate with your application or renewal form for your commercial endorsement.
* Please note the 'Master 200' referred to here is the MCA Master 200gt STCW qualification. This is not the RYA/MCA Yachtmaster™ qualification.