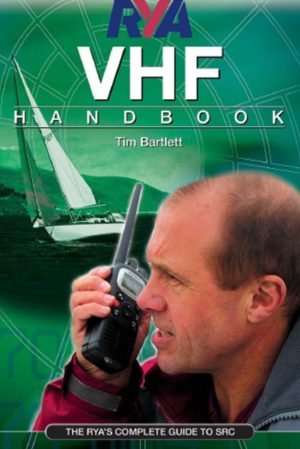 SRC VHF Radio Online Course
Holding a VHF Radio Licence is a requirement if you are looking to Bareboat Charter or join flotilla sailing holiday in the future, so it's worth doing in advance of requiring it. Add this to your RYA Day Skipper course or RYA Day Skipper Practical course to ensure you have all the requirements for your future sailing holidays and adventures.
SRC VHF Radio Licence Online Course
The course takes about eight hours in total and is completely run online so you can fit this around your schedule. We include the VHF Handbook which is yours to keep; this is available as an ebook or physical book with a postage charge added. We think the ebook is a better option since it will enable you to take this publication with you on all future sailing holidays conveniently stored on your phone or iPad and thus saving your luggage weight.
You must complete the learning section and pass the test before we will organise an assessment session; the learning takes about eight hours and we can set up ebook and online log in the same day as payment is received.
VHF Course & Lifetime Licence Price 
The Online Course + RYA VHF Handbook  = €150 per person*
The fee payable directly to the RYA on your license application form is £60, this covers the issue of your license which never expires.
* if you choose the physical version of the RYA VHF Handbook you will need to add postage cost to your country of residence. The ebook version is instant and has no extra charge.
NEXT EXAM SESSIONS >> SAT 13TH OF MARCH 2021 / SAT 10TH OF APRIL 2021 / SAT 13TH OF MAY 2021
How to Book
Book your course by email: rya@tecnomar.net or call our team at 0039 06 6582535 or 0039 34 91861584 Mob number which is also set up for WhatsApp messaging services. To confirm your place we require the full balance to activate your login and ebook or to post your physical book. We can accept payments by card and direct bank transfers.

About Course
Assumed knowledge: None
Minimum duration: 10 hours plus exam time. The exam will always be classroom-based but the course can be taken online.
Minimum age: 16 years
Course content: Basics of radio operation, frequencies, distress, emergency and medical assistance procedures, making a ship to shore telephone calls, Digital Selective Calling, Global Maritime Distress Safety System
Ability after course: To be able to operate the radio and know the procedures required to use the radio.