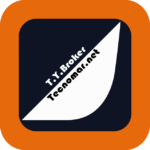 TYBROKER FIUMICINO
Nautical services agency, in Italy and abroad.
WE SELL ASSISTANCE SERVICES:
Economic and logistics:
Quotes, reference market and vessel management.
Legal and bureaucratic:
Responsibilities related to the ownership and possession of vessels.
Technique, technological:
Qualitative and quantitative investigations and analyzes.
Yard – yachts refittings:
Objectives proportionate interventions.
PROCEDURES and FIELDS OF APPLICATION
SAFE PURCHASE:
Paperwork
detailed sale data-sheet, signed declaration from the seller on the condition/history of the boat
survey of registration registers (Italy and abroad), the title of ownership
MOA
Amounts and dates
Expertise conditions and specific suspensive clauses.
Delivery
Check equipment and technical documents
Transaction via dedicated account (ESCROW ACCOUNT)
Necessary documents registration flag of new ownership
Property
Necessary work on board, equipment, improvements.
SAFE SALE:
DOSSIER: documents, announcements and photos.
MEDIA: advertisement publication service also with direct buyer/seller contact
LEGAL: Contractual consultancy, navigation law.
BROKERAGE: financial transactions on a dedicated account (ESCROW ACCOUNT)
[forqy-spacer size="5″]
The T.Y. BROKER has been dealing with mediation in the sale and purchase of both sailing and motorboats for twenty years. We try to offer our customers targeted solutions according to their different needs, guaranteeing numerous services:
Boat evaluation
Administrative and legal protection
Concessions on moorings
Problem solver
Assistance in handling pre and post-sale nautical practices
Contracts
Sworn appraisals
Flag disposals
Registrations in or from other countries
Our costs are estimated in detail in advance.
Possible to purchase each single services
Our services include but are not limited to:
Boat (sailing or motor) consultation
Legal and administrative assistance before, during and after the sell
Certified survey of any boat
Change of the country of registration and flag
During the selling process, we offer discounted mooring and or dry docking fees